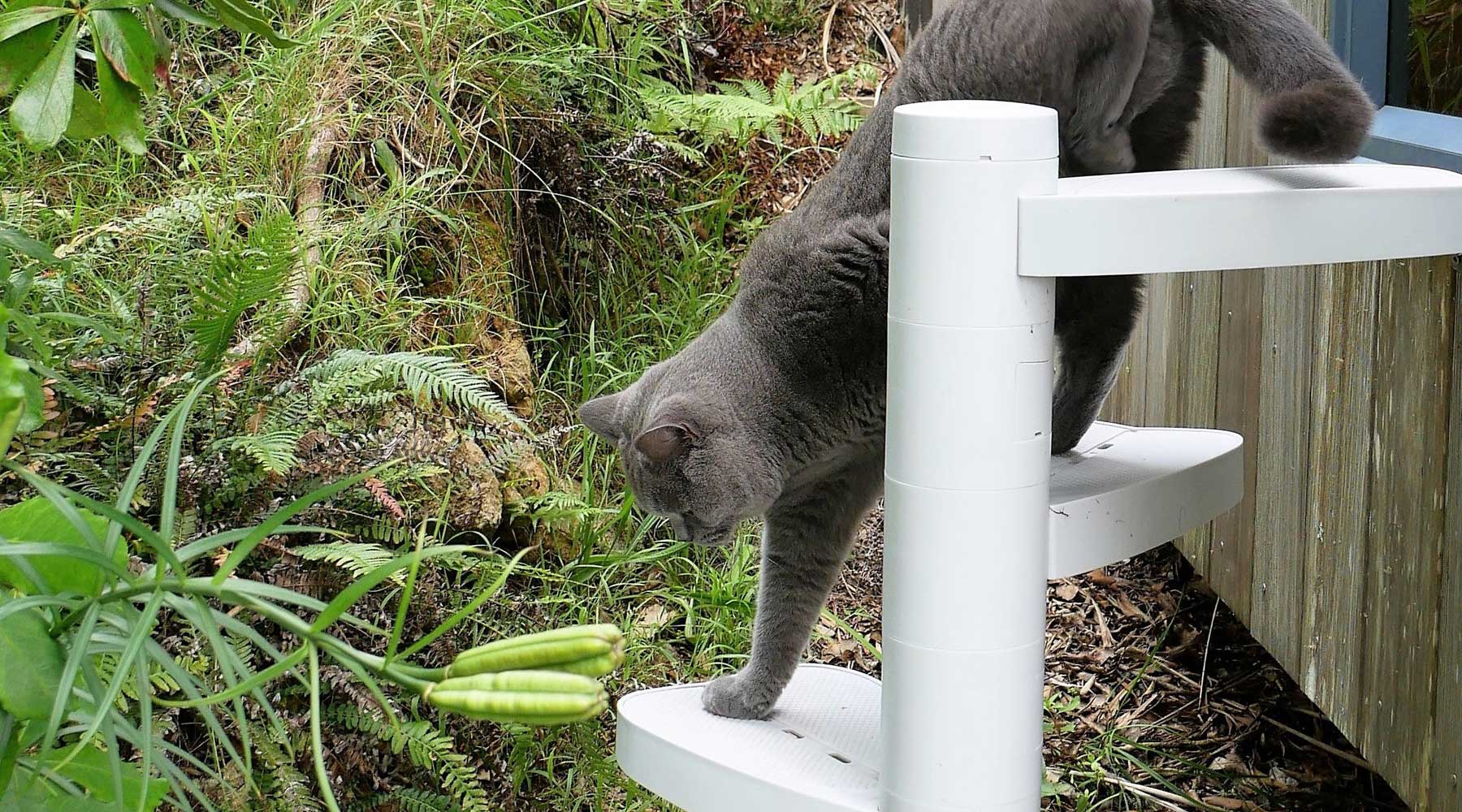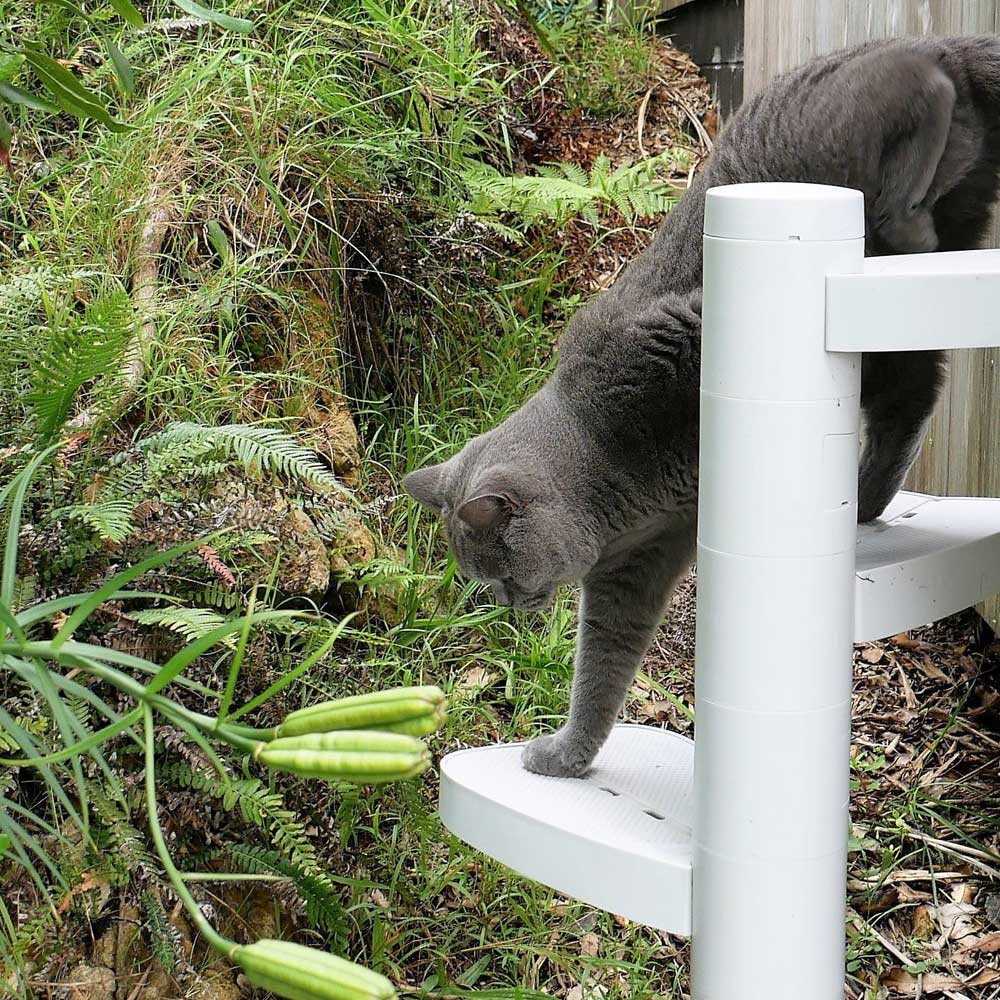 Create a cat tree to suit you and your favourite feline.
Cats Love to Climb...
...It's their natural instinct to explore high places. The ability to climb extends their territory so providing a means for your cat to climb will promote a happy and healthier life for your cat. Monkee Tree modular cat tree's are especially designed for cats to climb and provide safe access.
Find out more
Made in New Zealand from tough UV resistant polymer, our cat trees are ideal for outdoors, patios, sunrooms and cat enclosures. Check out our starter packs with all you need to start your Monkee Tree.
★★★★★

"LC thinks it's just great as do we. Thanks so much for all your help with this, Monkee Tree was easy to put together"

Keven & Tina Renahan and of course LC
★★★★★

Barista Cats Café in Auckland have two Monkee Tree's installed and the resident cats love to play on them.  Both Gigi their three-legged cat and even Bryan a blind cat manage to use their Monkee Tree's!

Barista Cats Cafe, Auckland
★★★★★

"One thing the images can't tell you is how satisfyingly solid and durable everything is to the touch. I have handled the Monkee Tree parts and the whole set up is something I feel your cats will use."

Marjorie Dawson from Dash Kitten
★★★★★

Cat Behaviourist Claire Hemmington from Katzenworld reviewed an 18 Trunk Monkee Tree and Scratch Patch.  View her review on the Katzenworld web site.

Claire Hemmington, Katzenworld
★★★★★

"The size and shape of the branches are perfect for climbing or for just sitting and gazing out over the fence, as it is in our case. The branch's texture is a nice feature, as well as the slots for drainage. We have never seen our cats slip, even when wet after a blowing rain."

Greg Clement, Texas USA
Proudly Designed & Manufactured in New Zealand